Some of you may have noticed that I have been less active on Etsy these past couple of days.  You may want to congratulate me for effectively controlling my addiction to Etsy.  
I have a confession.  I have simply replaced my addiction to Etsy with ...... another addiction.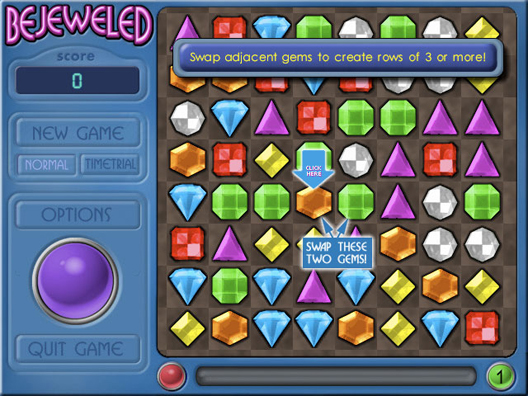 Have you ever played
Bejeweled
?  I used to have this on my palm pilot.  Thanks to this game, my 45min train rides to GWU seemed like a blur of brightly colored jewel frenzy.  And yes, my palm pilot screen has grid lines on it from playing this game.  
Ever since I got the mac and I quit using my palm pilot, I haven't played this game.  But, recently, I found this on
Facebook
.  It's cool!  You and your friends form and team and they have contests.  The prizes you are eligible to win depends on your team score, which is total of your friends high scores + double of yours.  And I have a little
friendly competition
going on with my oppa.  
Bejeweled is created by
Popcap
games.  I love Popcap games!  They look nice and it's so very addicting!  My last computer was full of them.  Here are my favorites.  They are not the newest, but still so fun!
Rocket Man
ia
 My
all-time favorite
game!  You have to switch the tiles around so that the ropes connect the matches to the rockets.  I may have gotten less than perfect grades because of this game in college.
Peggle
 This is one of the newest games.  Not as good as the older ones, but still fun.  And they are running a special for March.  It's
75% off and only
$5
!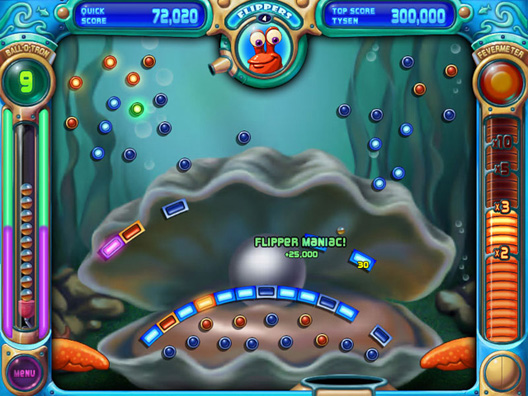 Popcap have lots of games that you can play on their site.  Also, you can download trials.  Take a look if you need a break from Etsy or your current addiction :)