I am obsessed with yellow. So, for sure, one of my wedding colors is going to be yellow. So, I started looking on google and found a few pictures.
From Brides.net... Pretty pretty!! Love the bouqet.
From brendasweddingblog...love the yellow sash on the dress.
Everything is lovely! But I wonder if it's too yellow? I made a pair of yellow and blue earrings before and I like how it turns out so I am thinking of adding blue.
Here's a collage I found on primadonnabride.co.za. It's a little too blue though. But I like it a lot. Very fresh!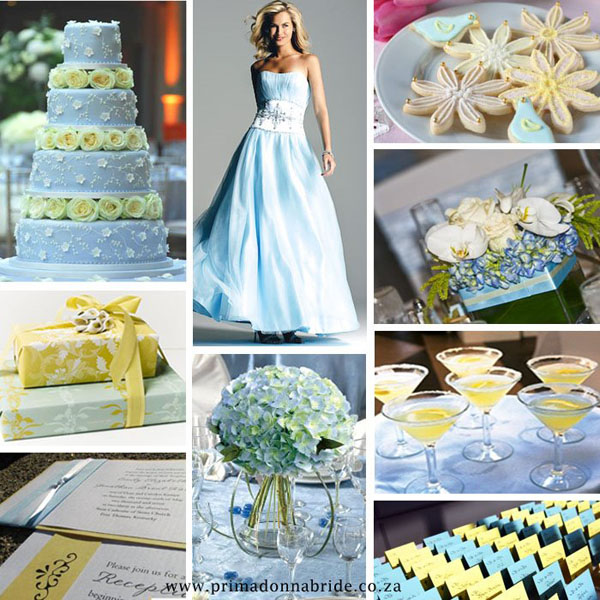 I also may do lavendar or some kind of purple because it's kinda my second favorite color. I didn't find any wedding collages, but found some color palettes on polyvore.com.
I am leaning towards the blue and yellow at the moment. What do you think?